► Birth to high school!
► Get great gift ideas from a Pediatric Occupational Therapist! It's sort of like having your very own personal shopper!
► Kids need to be engaged in hands-on games and toys to help them learn and build important foundational skills like motor coordination, eye-hand coordination, visual perception, and sensorimotor skills.
► These toys are hand-picked by Miss Jaime, O.T., a school occupational therapist and an expert in educational toys!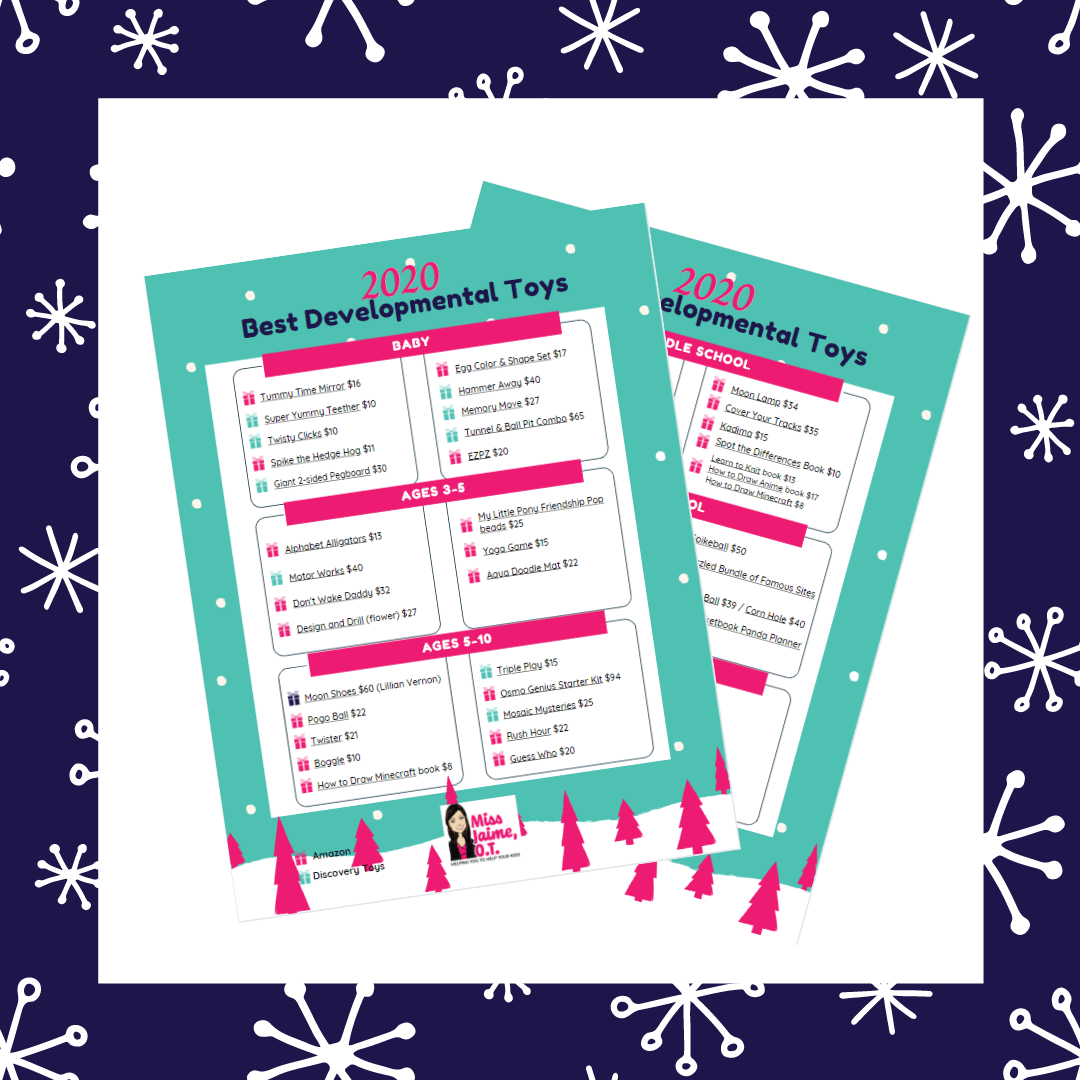 Get this list in your email!
Subscribe
We respect your privacy. Unsubscribe at any time.